The Voyager V2 Observation Wheel in Las Vegas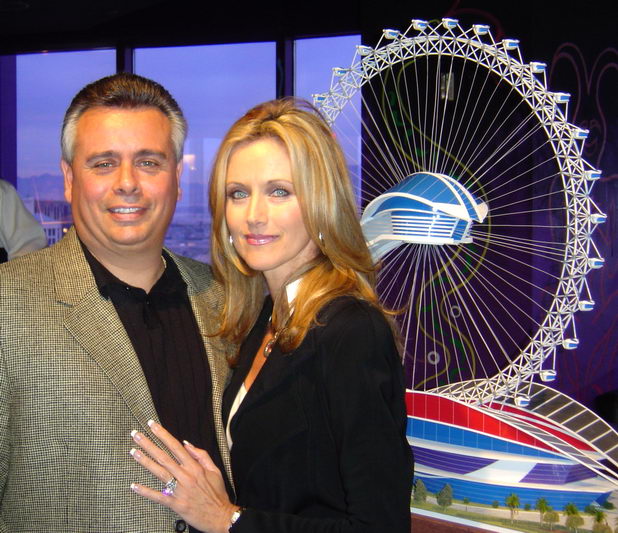 Alfred DiMora - Yvonne DiMora - Voyager Model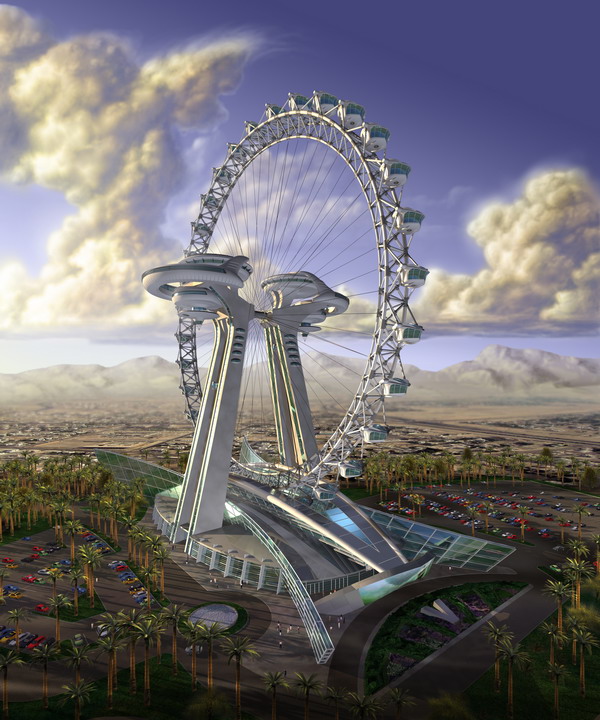 The 600-foot Voyager V2 Observation Wheel.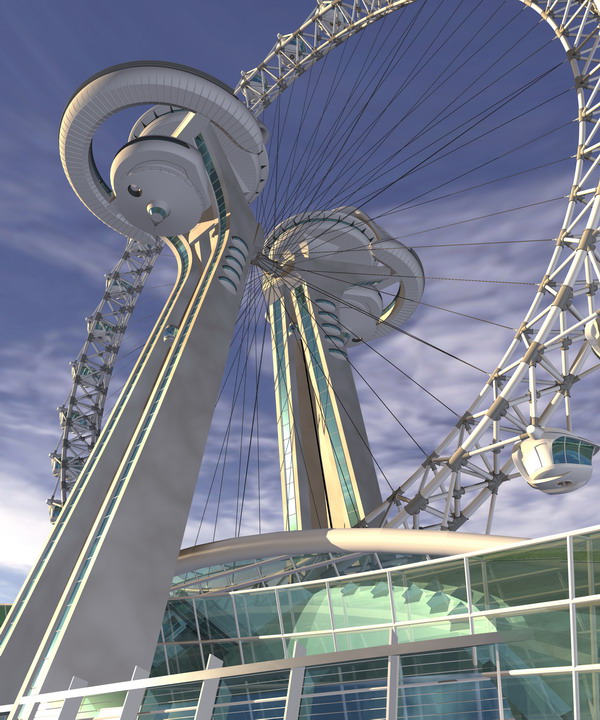 The wheel's center will feature restaurants, observation decks,
swimming pools, and other attractions 385 feet above the ground.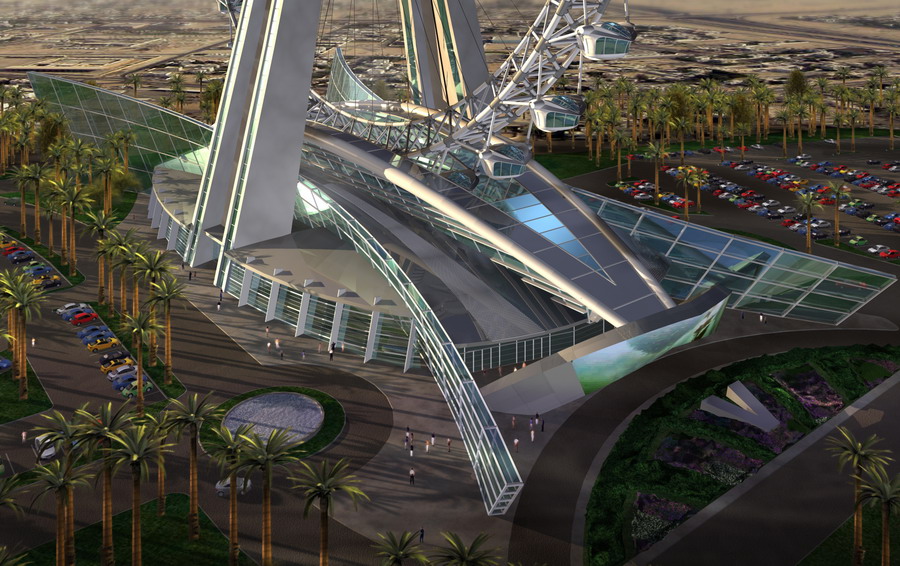 The V2's three-story base includes the passenger loading facility,
restaurants, shops, and the DiMora Motorcar exposition.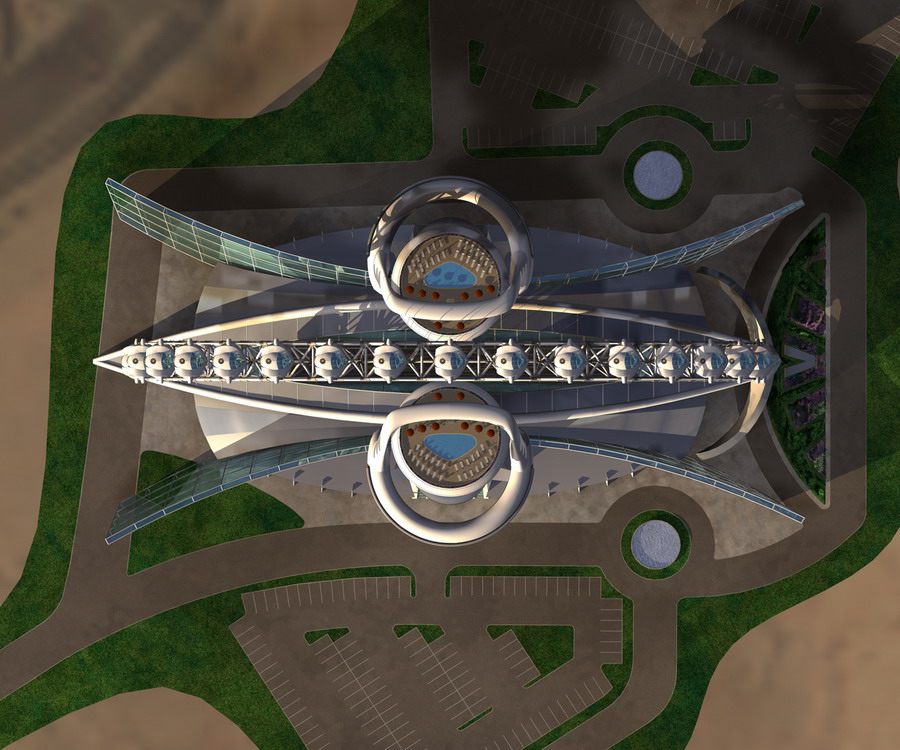 Overview shows the restaurants and swimming pools at the
385-foot level of the V2 Voyager Observation Wheel complex.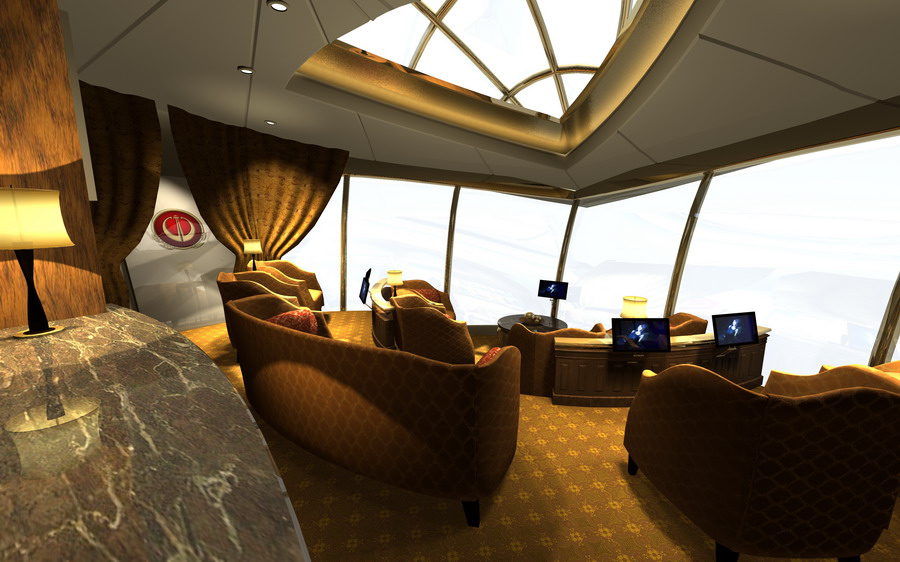 Conceptual rendering of the inside of one of the 30 orbitors carried on the wheel.
The configuration may be changed for dining, weddings, and other uses.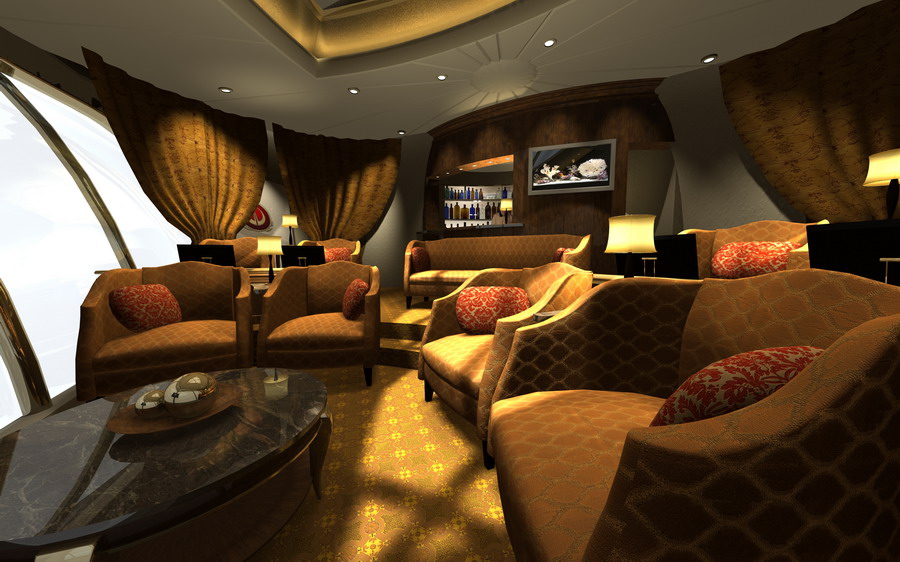 The plush interior of these orbitors includes video displays to communicate
with other orbitors, a well-stocked bar, and a restroom for the 27-minute scenic ride.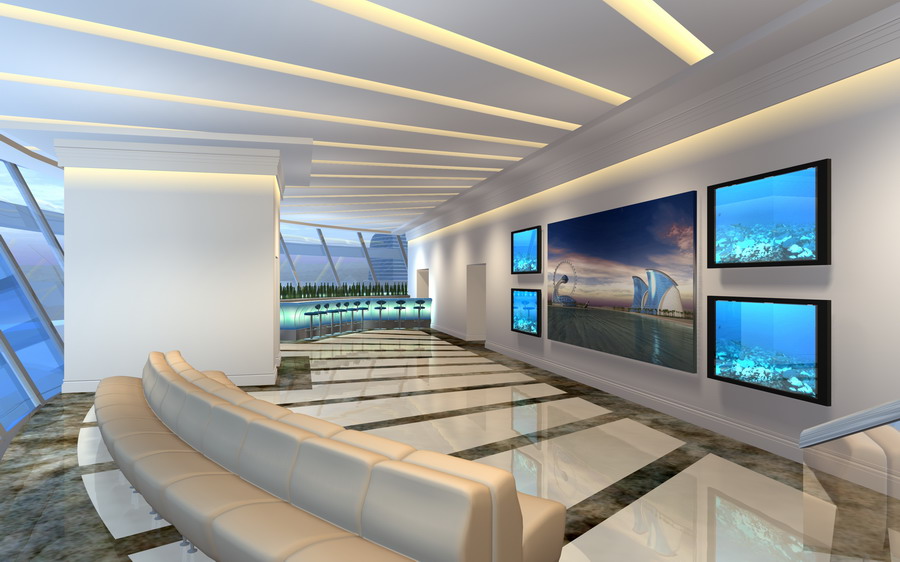 Spectacular views may be seen from either one of
two interior observation decks 385 feet above the ground.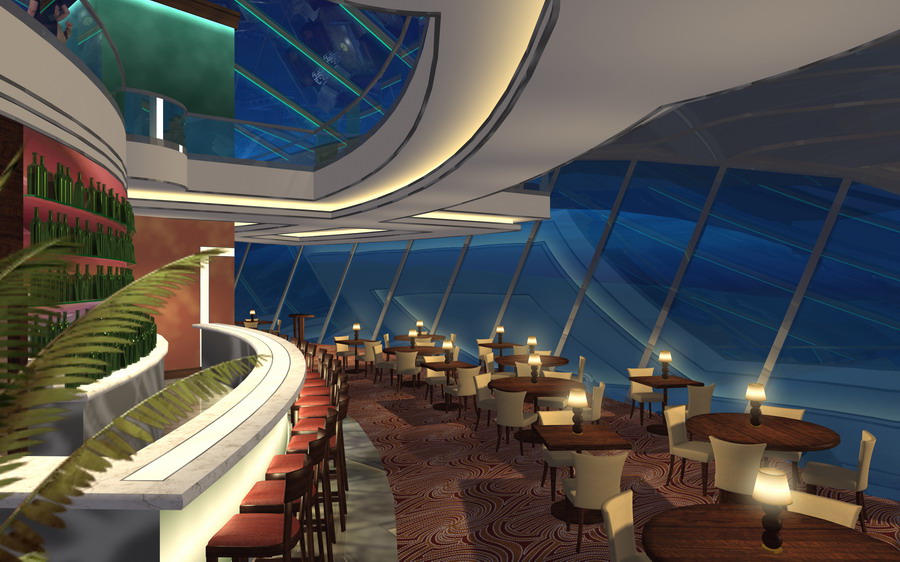 The lights of Las Vegas will add a romantic touch to the fine dining available at the 385-foot level of Voyager.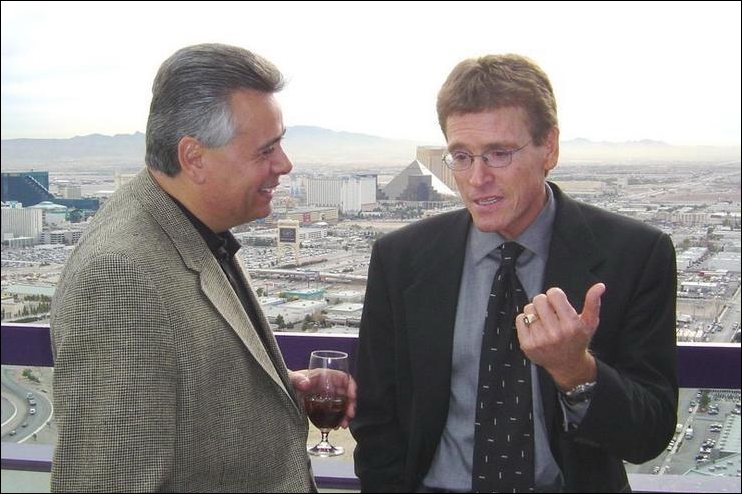 Alfred DiMora discusses engineering plans with Tracy Jones,
Chief Operating Officer of Voyager Entertainment International.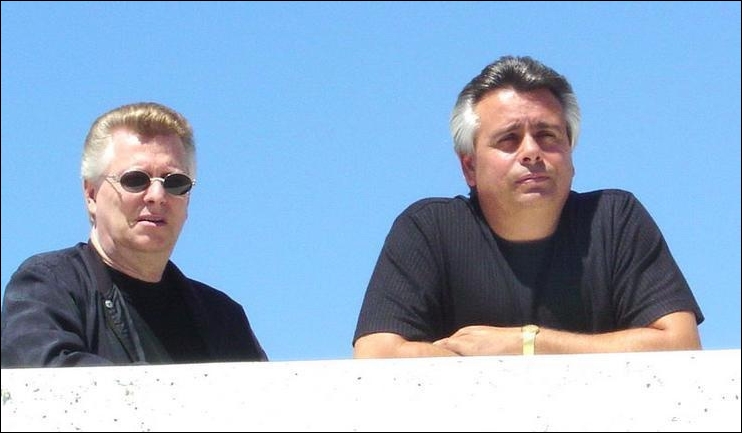 Voyager CEO Richard Hannigan and Alfred DiMora survey the Las Vegas skyline
to choose a location for Voyager.